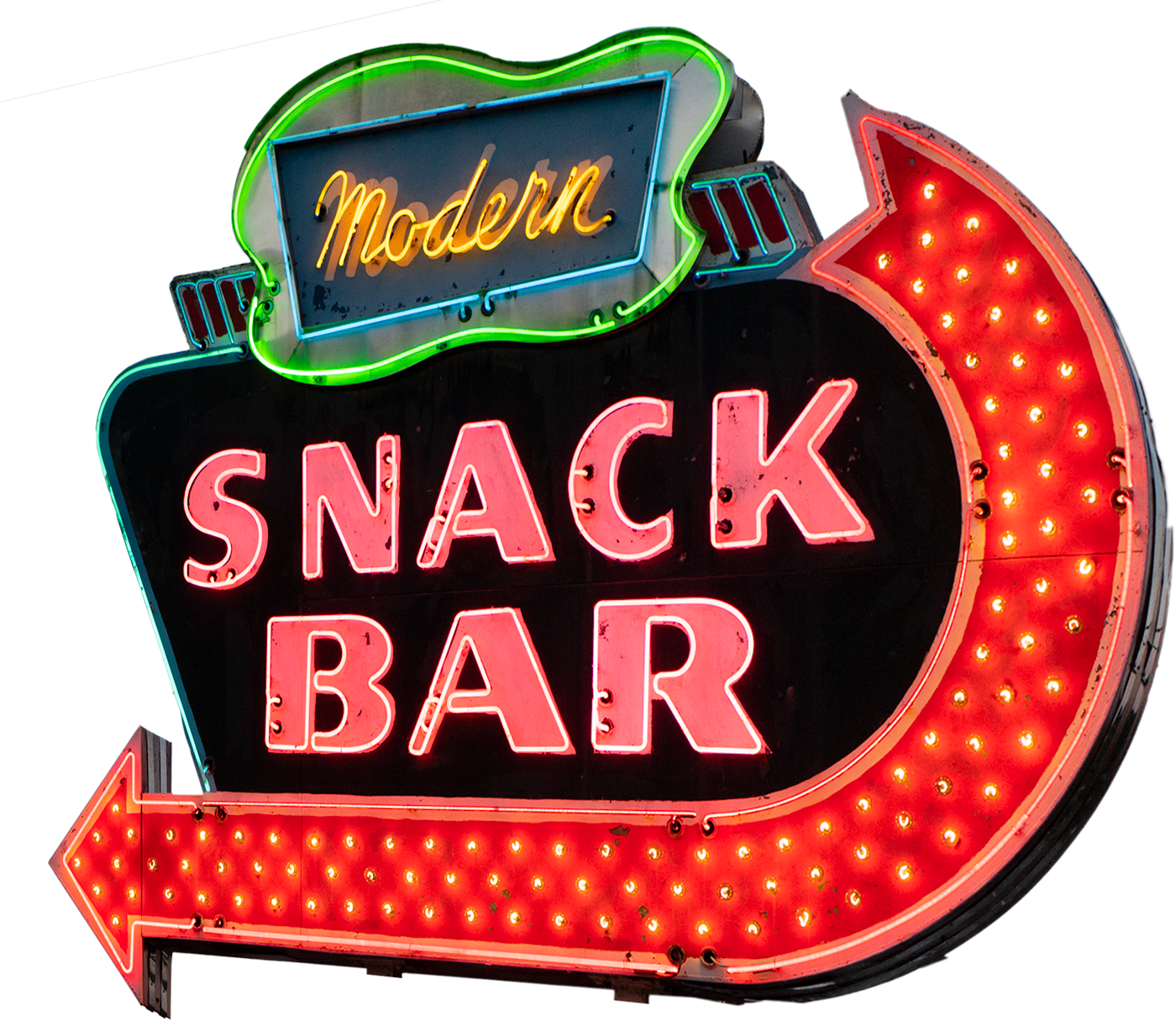 Great Home Cooking on the North Fork
The Modern Snack Bar has evolved in the years since John & Wanda Wittmeier took ownership back in the early 1950's. Originally a true a snack bar with a grill, six counter seats and a pass-through window to a few stools outside, it is today a full-service restaurant with two dining rooms seating 125 guests. The iconic sign, created by the Neimeyer Sign Company, went up in 1956 and has become a North Fork landmark. (More on the sign here.)
Customers were family to the Wittmeier's and with the addition of a full kitchen they could serve some of the many requests that have become our most popular menu items. Roast duck (from Crescent Farms across the street), chicken croquettes, lemon meringue pie, and our award-winning lobster salad are but a few. Not to mention Wanda's famous mashed turnips.
If a picture is worth a thousand words, then here are 70+ years of words through our archived photos.  
Click on any image to scroll through!